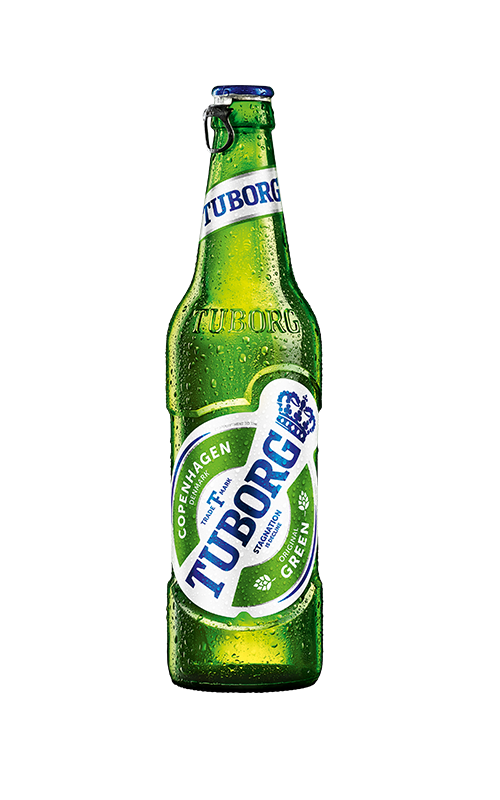 Tuborg is an international brand enjoyed by more than 70 countries worldwide. Tuborg has become known worldwide for its exceptional quality and refreshing taste. Tuborg is a light-lager beer characterized by a measured fresh taste and aroma of flowers and grain, as well as a moderate sense of bitterness in the mouth.
It is filled in: 
A can of 0,33L, a can of 0,5L, glass packaging of 0,33L, glass packaging of 0,5L, glass packaging of 0,75L, and a keg for draught beer of 30L.
 Produced in: U.R.B.B. – ROMANIA, under the supervision of TUBORG DENMARK.
 Importer: Prilep Brewery / Prilepska Pivarnica S.A., Cane Kuzmanoski 1, 7500 Prilep, Republic of North Macedonia.