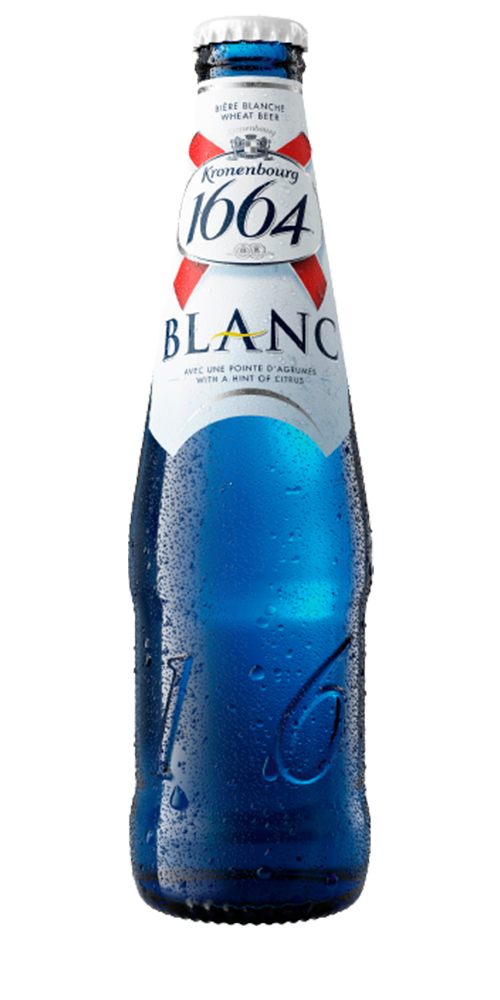 Premium French wheat beer with a specific citrus fruit and coriander flavor. Produced with light French refinement, the 1664 Blanc has subtle aromas and wonderful blur.  Ingredients: water, barley malt, wheat, glucose syrup, caramel aroma, aromas, hops extract. Spices: sweet orange peel and coriander.
It is filled in:
Glass packaging of 0,33L
Produced in Poland by Carlsberg Supply Company Polska S.A.
Bosman Brewery. Distributed in Romania by United Romanian Breweries Bereprod S.R.L,   Birunţei 89, Pantelimon.
Importer: Prilep Brewery / Prilepska Pivarnica S.A., Cane Kuzmanoski 1, 7500 Prilep, Republic of North Macedonia.